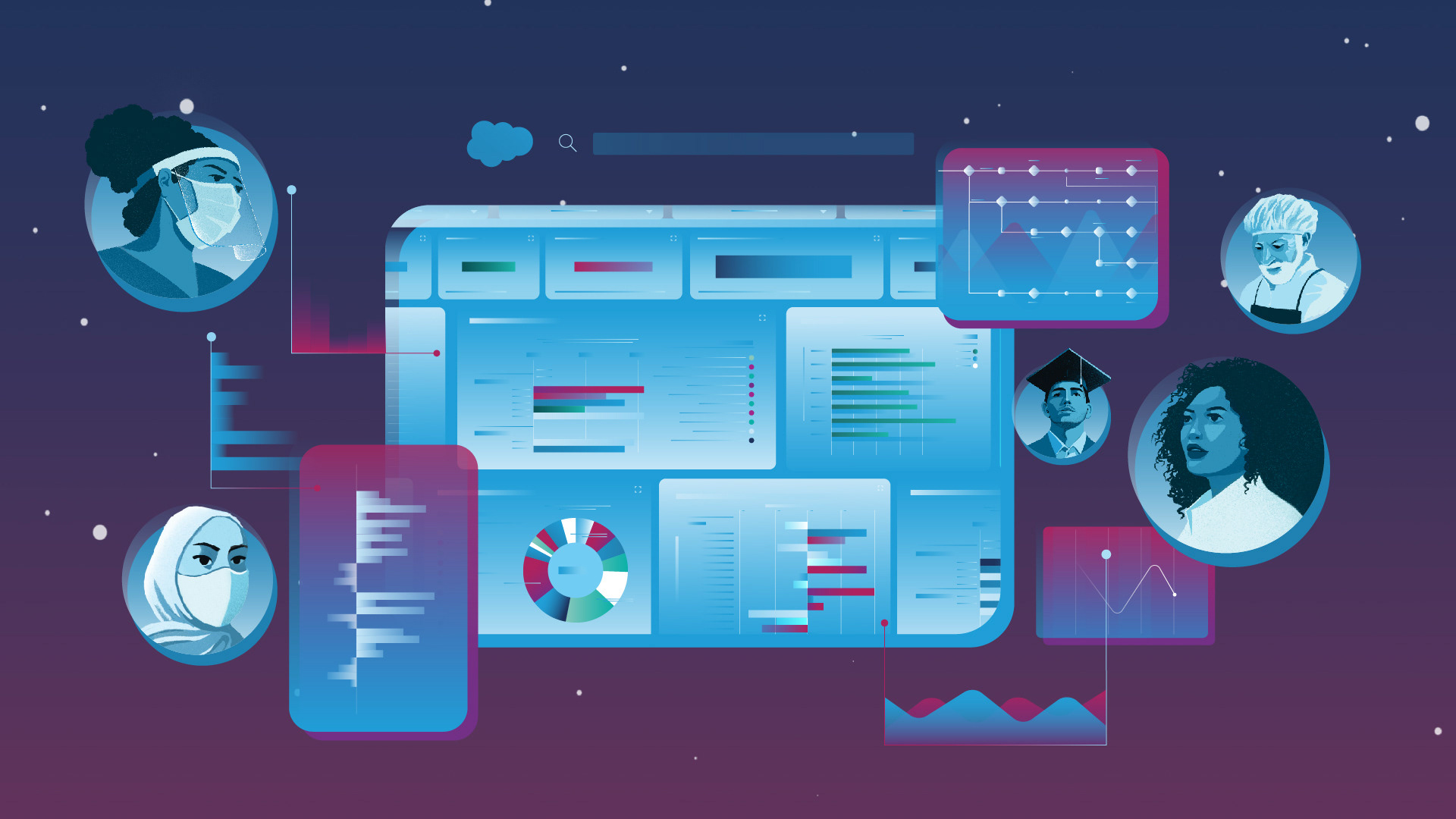 In the fall of 2020, I was asked to join the creative team at Salesforce.org company.  At that time, I knew very little about Salesforce.org (SFDO) or what a CRM company (Customer Relationship Management) actually does. Their tagline is: "We build powerful CRM technology for nonprofits, educational institutions, and philanthropic organizations to amplify your social impact," and they've worked with The American Red Cross, The NAACP, The Sierra Club and many, many more. Social Good workers at organizations like these wake up everyday to make the world a better place to live in, and  Salesforce.org is the technology that helps them to do it better and faster. 
Like so many companies worldwide, in-person events had been a major part of brand marketing strategy, but with Covid-related shutdowns, they turned to digital content to continue their campaigns. 
There had previously never been a dedicated SFDO animation team, so in order to create a wide range of quality animated content within a quick turnaround, I knew we would need a well-oiled machine with a streamlined workflow and cohesive design style.
Previous to my placement at SFDO, my work had been in film production, directing and creating motion graphics for documentaries.  I brought this production expertise to create a workflow that was specifically tailored to the SFDO program by drawing from my professional network of motion graphics talent, (
mographers as they're known
), to tackle the various specializations needed for the different projects, as well as a core design team that could help build a consistent look.
As someone well-versed in design and branding strategies, I understood how important it was to create a cohesive motion experience across all of the SFDO content. Whether someone watched a video about the NonProfit Summit online, a product demo on Youtube, or social content on Twitter, it was important to me that it felt like part of a unified language with a strong and lasting brand identity. On the production side, it was a priority to have a comprehensive style and visual foundation so that we weren't forced to re-invent the wheel for each project.  
Together, with our designers and
mographers,
we've produced a vast array of original animated content: graphics packages for upcoming online conferences, animations for product demos, social media serial videos, and titles for nonfiction stories.
Motion Style Guide:




SFDO's technology's goal is to create  efficient and seamless services for the social good worker, so I took this as inspiration to design a motion style that was smooth, seamless, even "buttery," one could say.



The first project I worked on in collaboration with Salesforce.org was a short 2D animation embodying the values of the brand. It screened as an opener to the Dreamforce Conference .org event.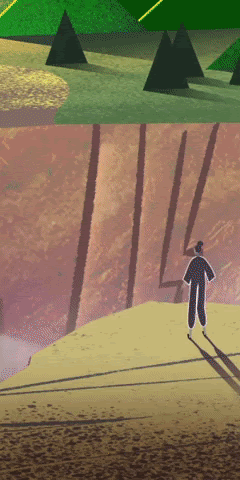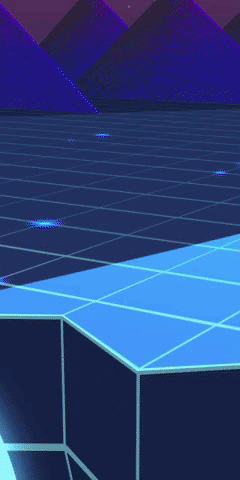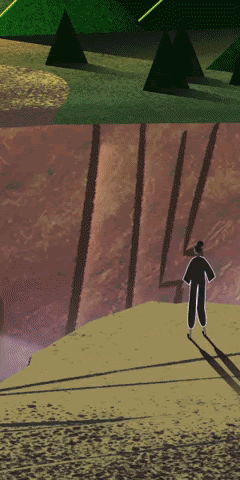 SFDO's content relies on copy to inform its viewers so we used moving text to work in tandem with the existing graphics to create a rhythmic and pleasing viewing experience, to capture attention and set a tone.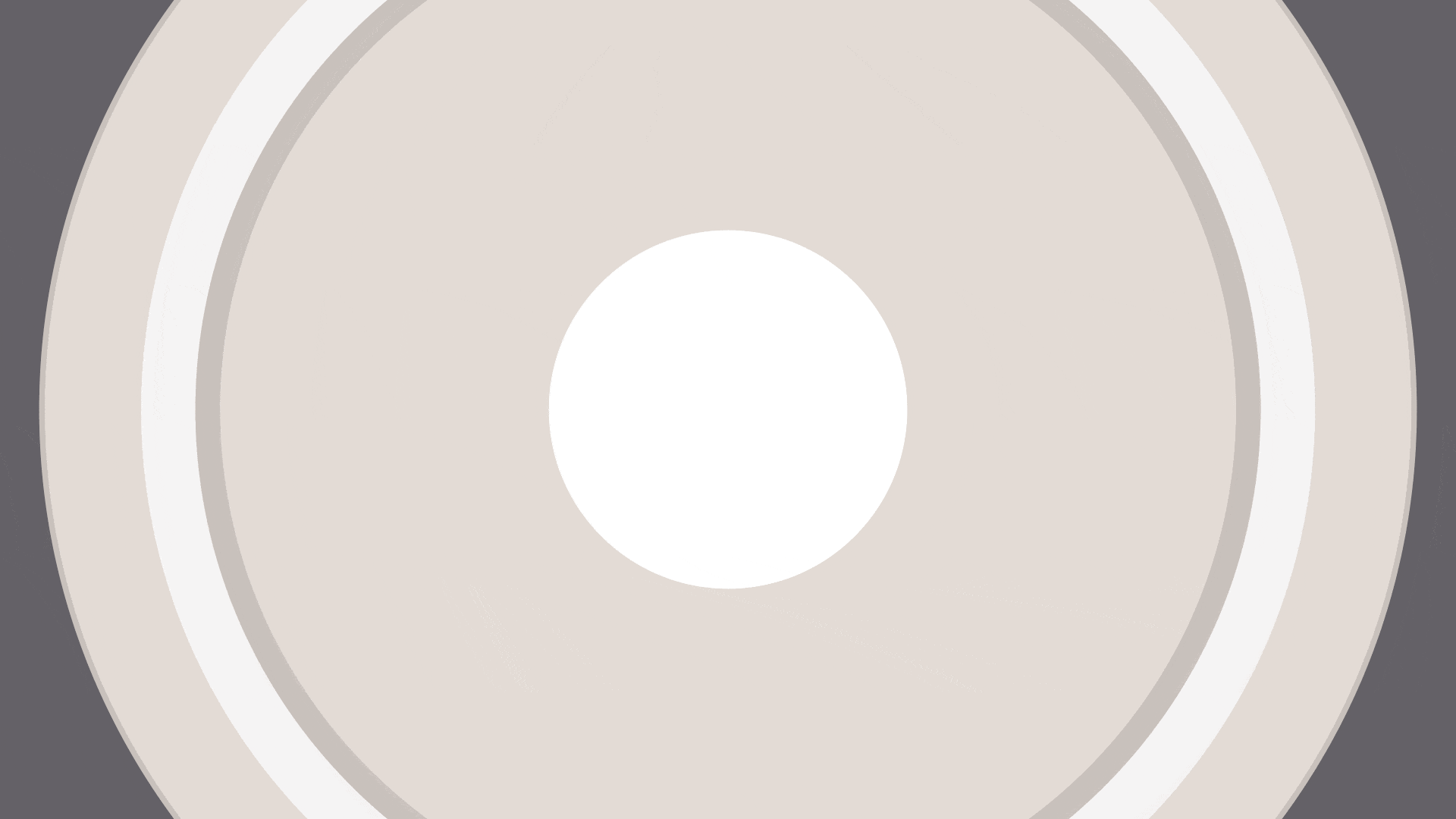 Demo Toolkit:


When I joined the Salesforce team, blue was used as the main color for all assets across the board - should it be Non-profits, education, philanthropy, or product demos. We created a library of our most used assets - lower thirds, transitions and title pages - that could be mixed and matched with footage. It could be implemented by editors using the full spectrum of the Salesforce.org palette. This helped streamline our workflow by being able to reuse assets in different colors and have product demos for EDucation, NonProfit and Philanthropy be easily distinguishable.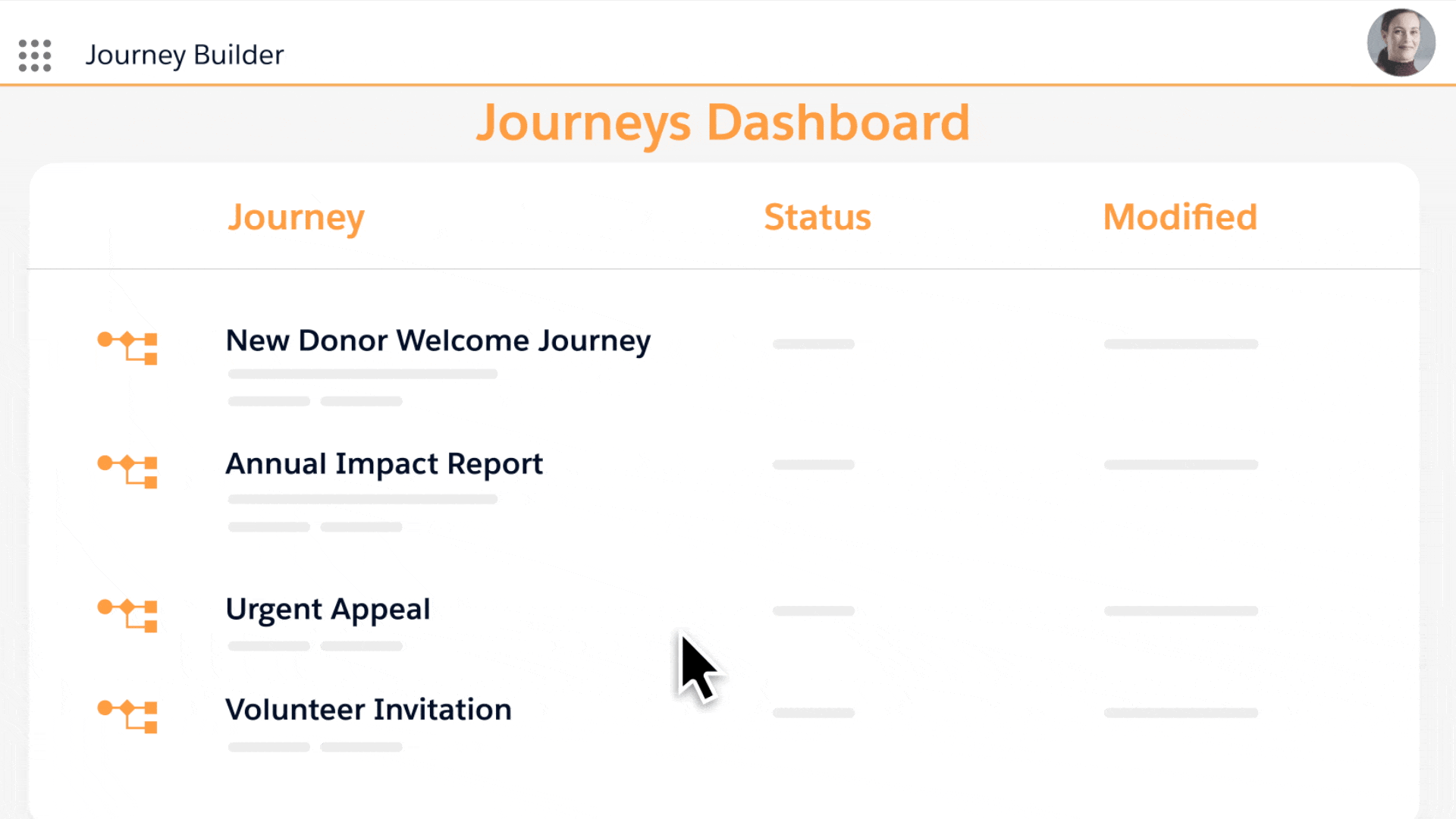 UI Animation:
As all of Salesforce was simplifying their UI for marketing communications, we set out to abstract the UI to fit the motion needs of the product demos. By re-creating the UI in After Effects, we could zoom in, zoom out, and highlight the area of focus; allowing it to change over time in order to follow the Voice Over.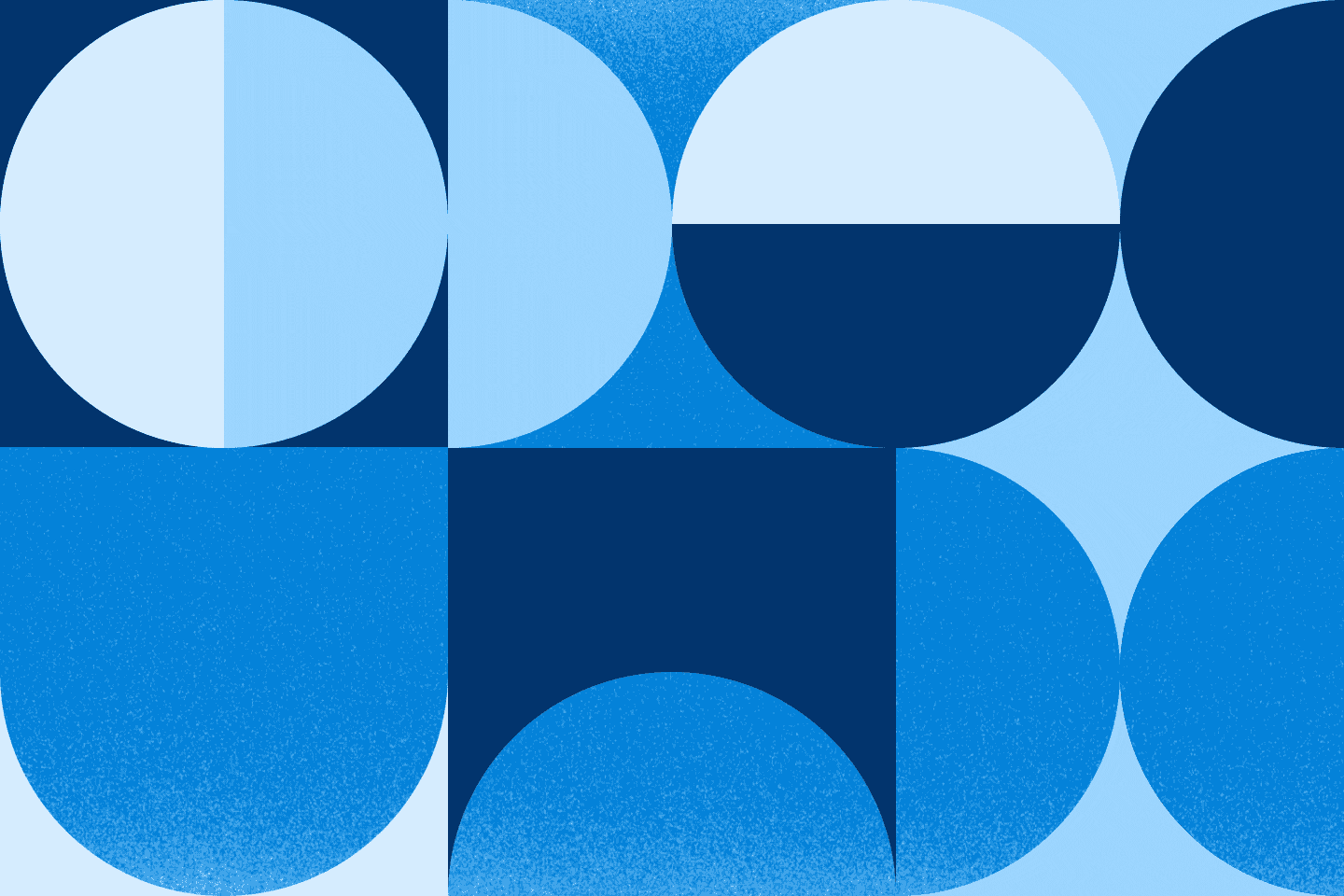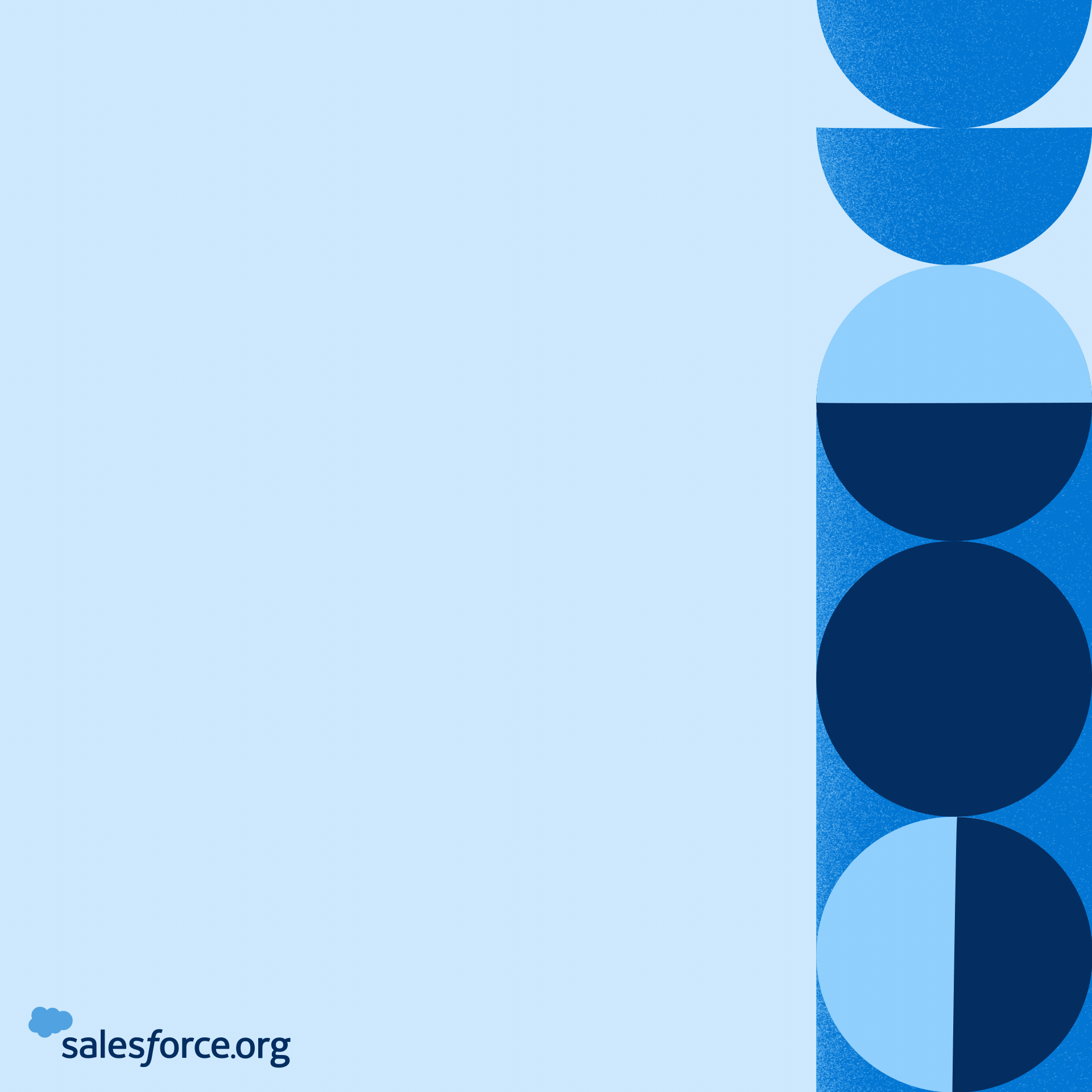 Our next challenge was to adapt our motion styleguide to a graphics package. We were approached by the events team to create a graphics package for two upcoming streaming conferences: The Non-Profit Summit and the Education Summit. We adapted the Eduardo Demasco's designs for our motion needs and created over 60 assets for each Summit. Both events had record breaking attendance. 
Our creative team:


Animation Lead: Gwenaëlle Gobé, Design Lead: Mithra Krishnan, Animation: Lori Hamasaki, Jennifer Davis, Muriel Tiberghien, Julieta Tobon, Naree Song, Max Millermaier, Julien Koetsch
Thank you to our fearless leaders Tom Magrino and Will Coleman... This could have never been possible without you!